Powerful cloud-based software for public safety agencies
We built copfto.com & pstracker.com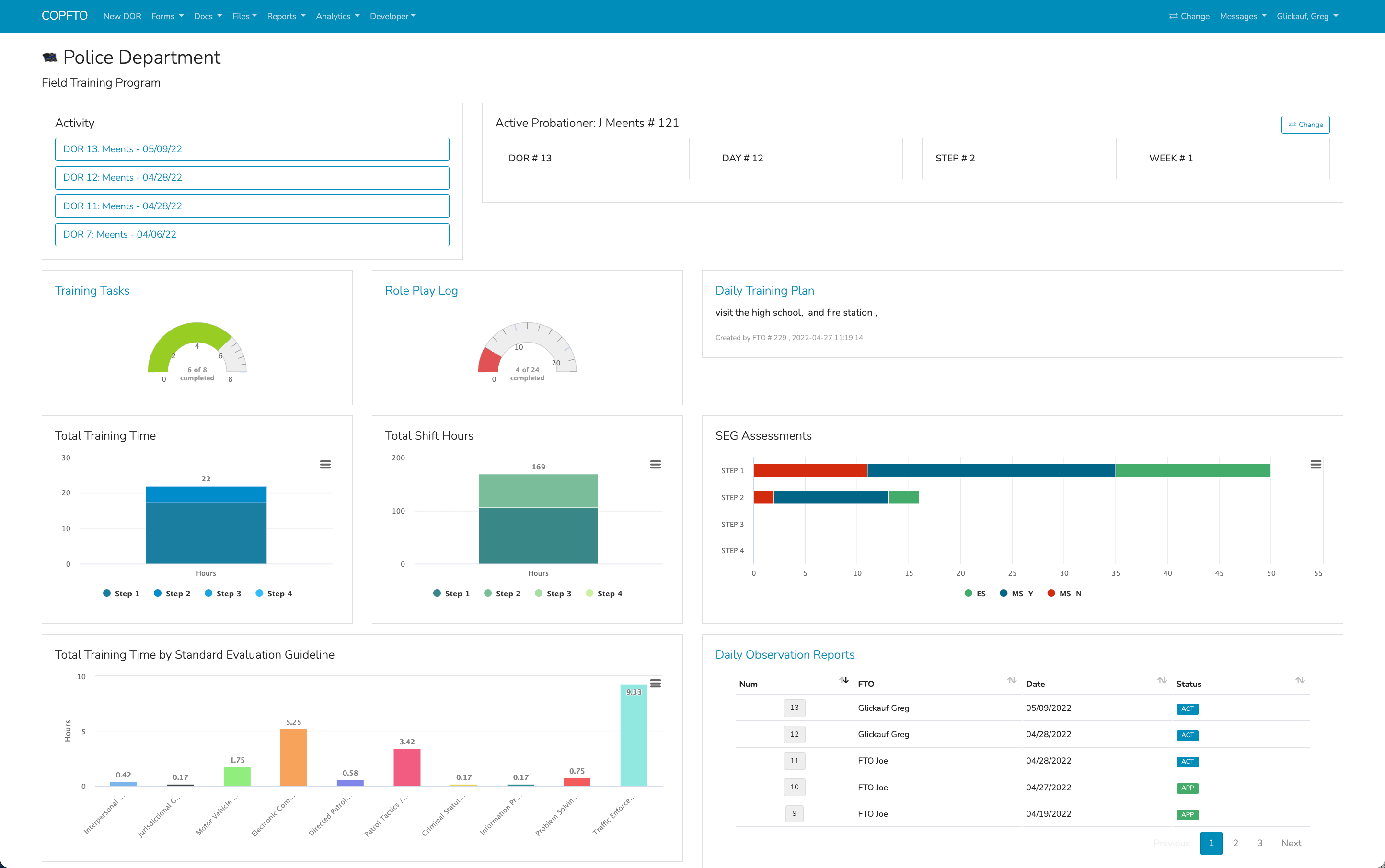 Copfto.com
Copfto simplifies management of your coaching model police field training program. Copfto's dashboard provides fto's and administrators an instant picture of the status of the probationer.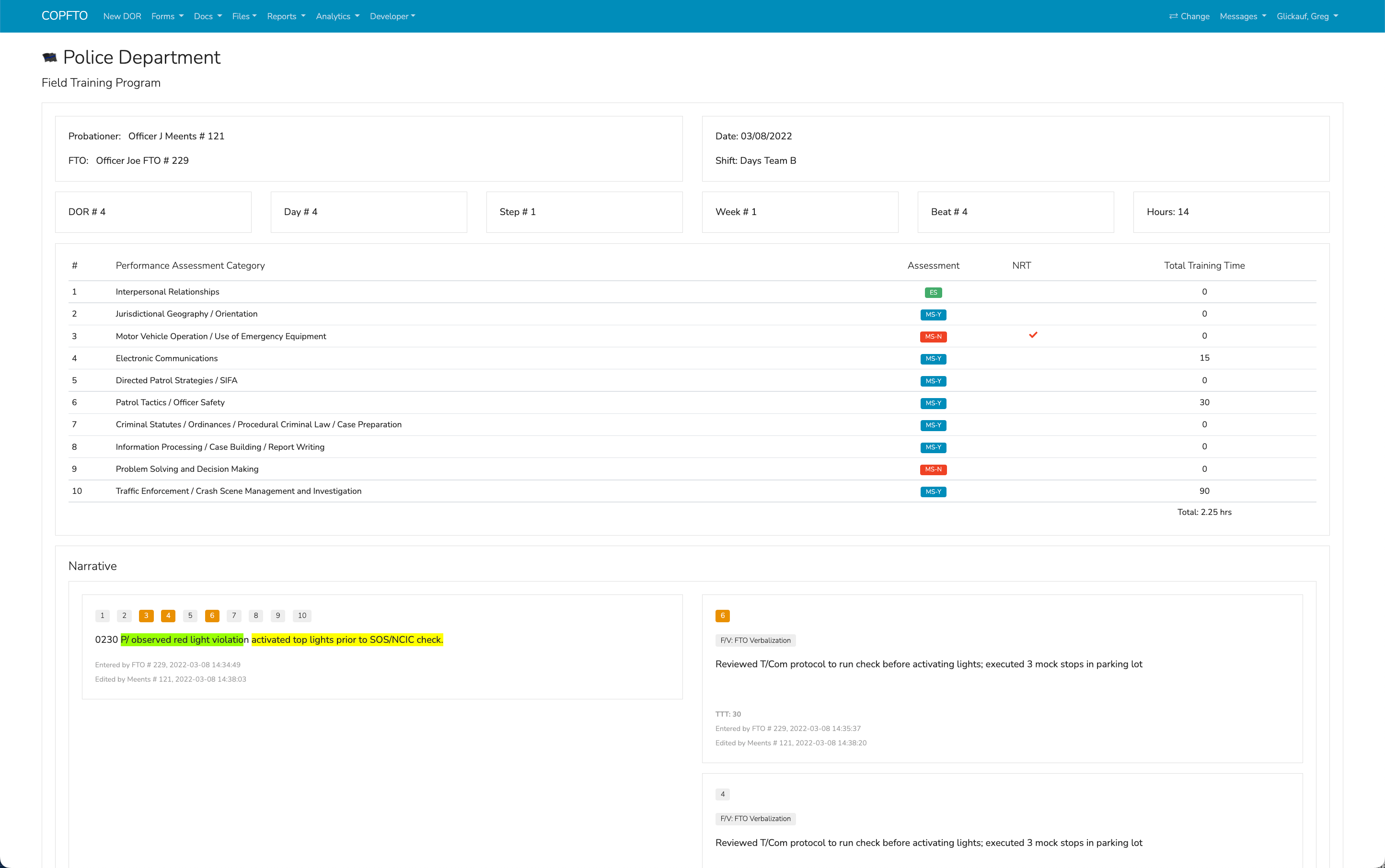 Police Field Training
Every process in the coaching model is built into copfto.  Improve efficiency, increase accuracy, save time and eliminate paperwork.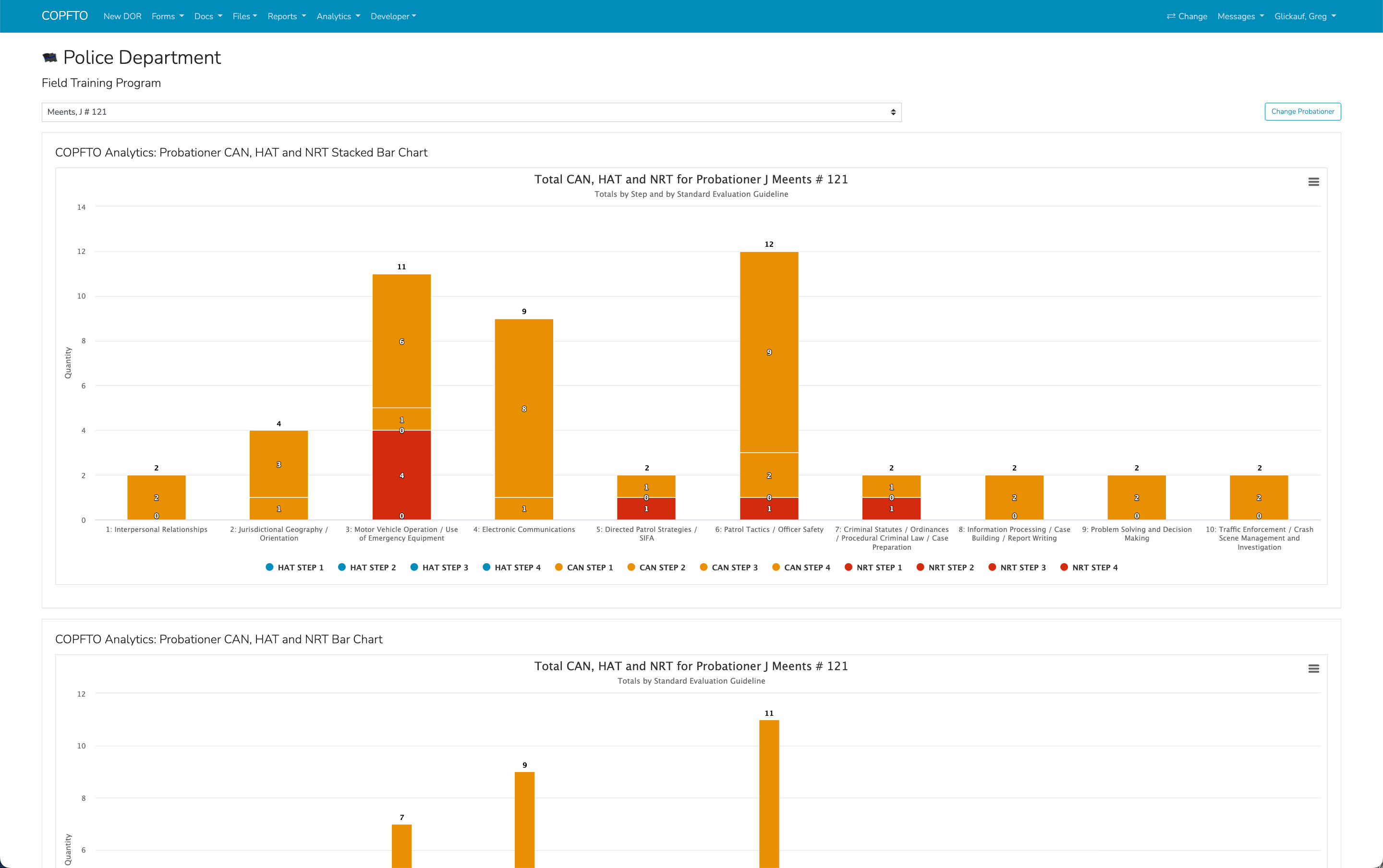 Detailed Analytics
Visually display exactly how your probationers are doing.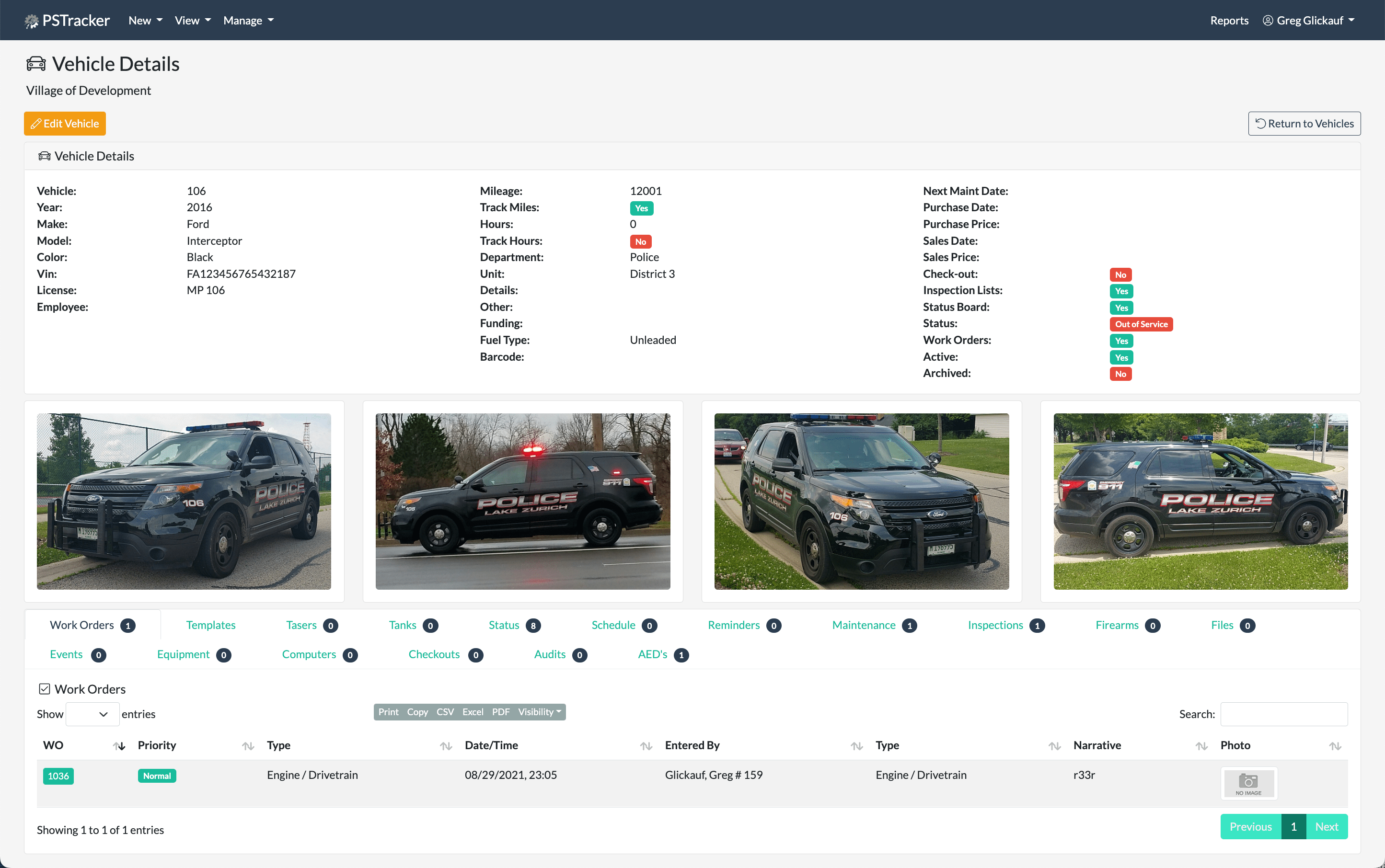 PSTracker.com
PSTracker offers a single tool to manage your vehicles, equipment, employees, and facilities.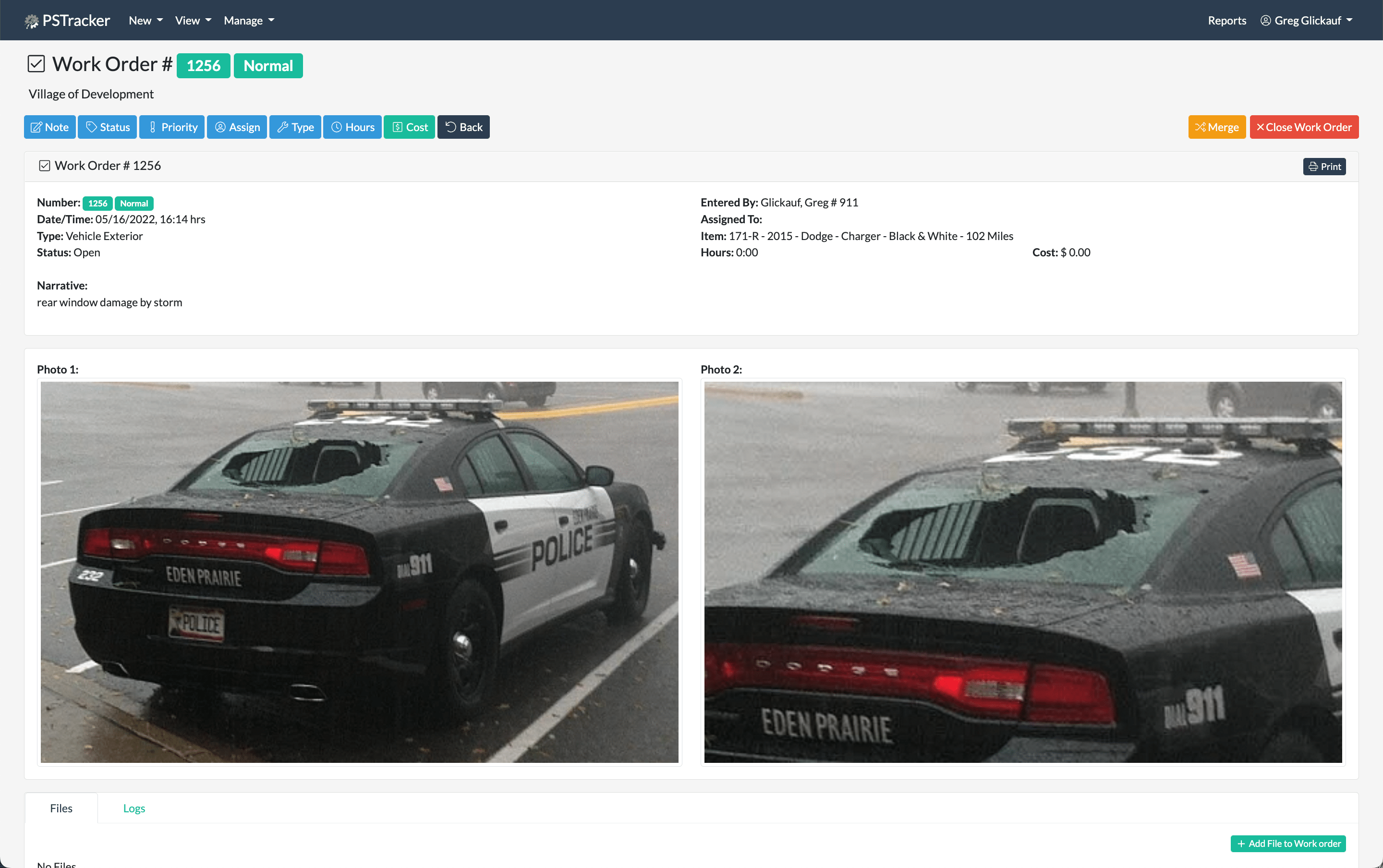 Work Orders & Reports
PSTracker creates and manages work orders, offers custom reports, and tracks employee training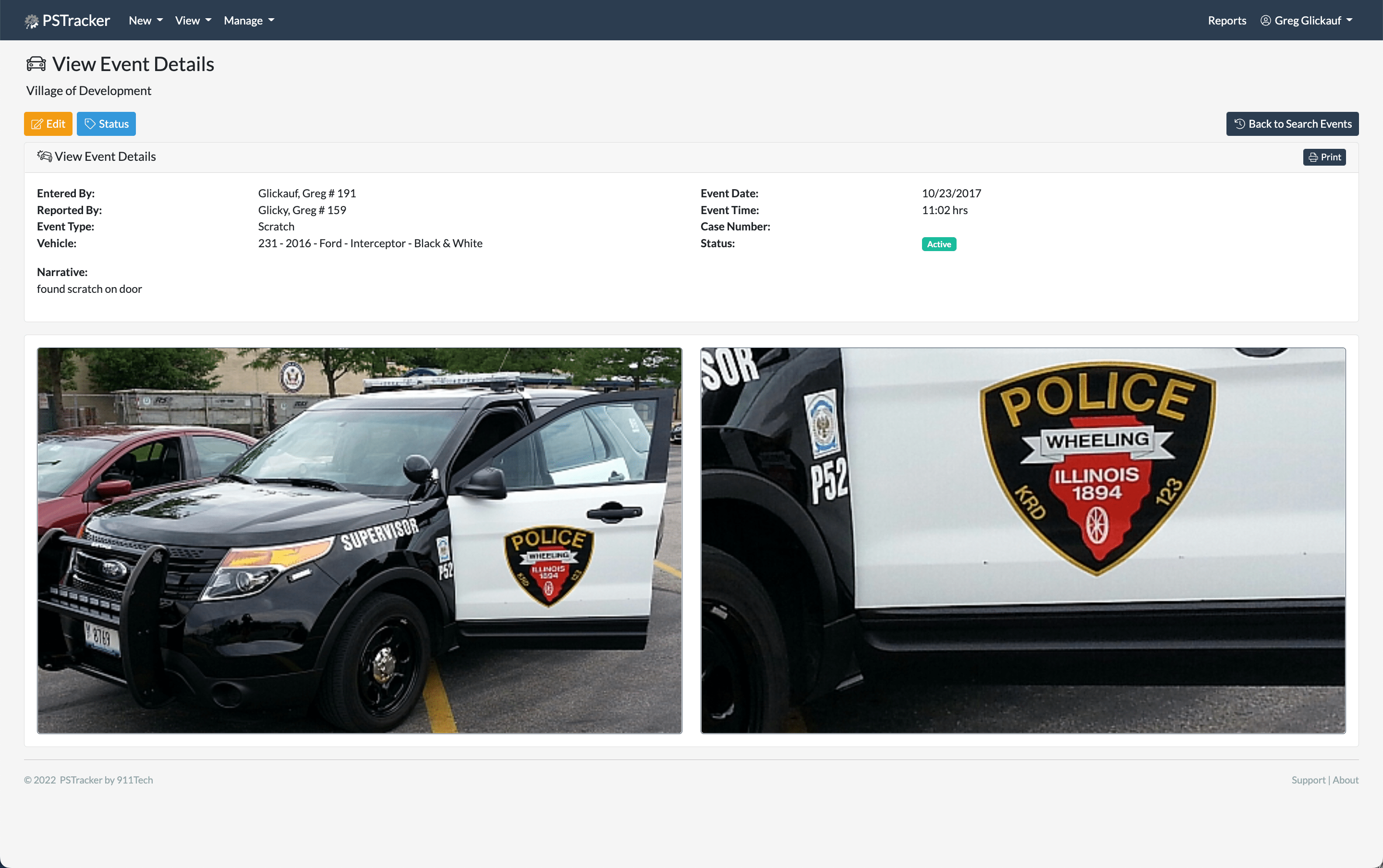 Document Damage
Document scratches, dents, dings, damage to your vehicles, and maintain that data after reassignment to other divisions.
Frequently asked questions
We now have an FAQ list that we hope will help you answer some of the more common ones.
1. What does your software cost
Each of our products is unique, however we generally base your annual subscription upon the number of allocated sworn personnel.
2. One time or annual subscription
Our software products require an annual subscription. With that we continually enhance and improve our offerings and do not charge for "updates" or "upgrades".
3. What browsers and devices do we need to use
Our software works on the latest browsers; Chrome, Firefox, Safari, Edge. We do not need special machines or devices, any standard computer, laptop, or portable device will work.
4. Who uses your software
Scroll a little lower and you will see the names of the agencies who use our software. It's a rather lengthy list so make sure you have a few minutes free time before you start scrolling.
5. Do you offer trials of your software
Generally yes, as long as we have had the opportunity to talk with you and assure our software will meet your needs and we are a good fit for each other.
What are your products
Our two main software products are:
copfto.com (coaching "aka sokolove" model field training software)
pstracker.com (management of everything in your agency; fleet, equipment, vehicles, training, employees)
Need something else
Gives us a call or email and we would be happy to answer your questions.
Contact 911 Tech