Want to have a quick chat? We are only a phone call away
Toll Free: 1-844-980-TECH (8324)
Manage vehicles, create work-orders, conduct inspections, track mileage, hours, maintenance, damage and repairs.
Manage AED's, computers, equipment, firearms and tasers with automated notifications and work-orders.
Supervisors administrative log, daily performance tracking and employee equipment audits.
Easily document building and jail inspections with automated notifications and work-orders.
No more installs!  No issues with updates!  Login anywhere, from any device and get to work!  No need to worry about your data, we take care of that for you.
All of our software is touch enabled and can be accessed on any internet connected device.  Our minimalistic design loads in seconds no matter what your internet speed.
Our Cloud Based Public Safety Software is half the cost of software installed on your system.  On top of that there are no licenses to worry about and no hardware to maintain.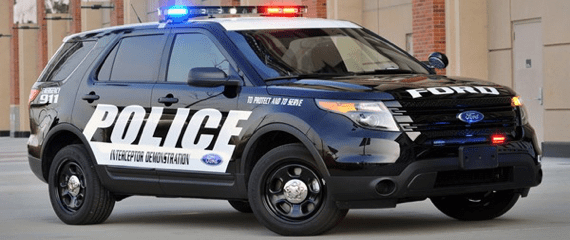 Manage vehicles, from purchase to disposal, conduct daily, weekly or monthly inspections, track maintenance, mileage, hours, status, damage and repairs. Our system includes fully automated notifications and work-orders.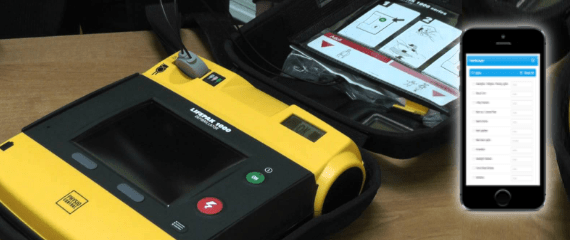 AED Management
&

Inspections
Total AED Management: Document AED inspections, maintenance, repairs and automatically track pad, battery warranty & expiration dates.   We include a full suite of administrative reports to help you keep compliant.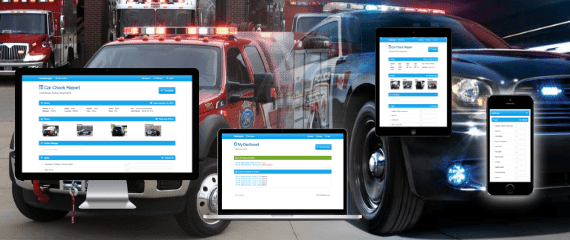 Use a select list to easily create a work-orders which are automatically sent to the proper personnel for follow up.  Track the time and cost associated with repairs and gain valuable insight for future budgets with a suite of reports.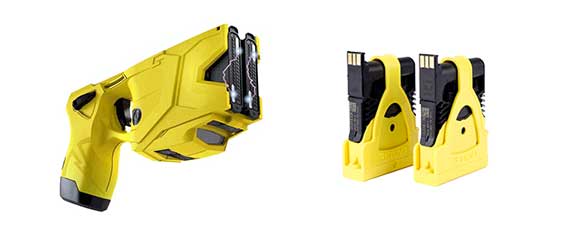 Our Taser Module compliments Tasers web based software, picking up where Taser has left off.  We simplify the process of day-to-day management giving you an instant visual picture of all the Tasers in your system including maintenance, repairs and cost.  Our software will also send out multiple email reminders when maintenance nears the due date, on the due date, and even 30 days past due.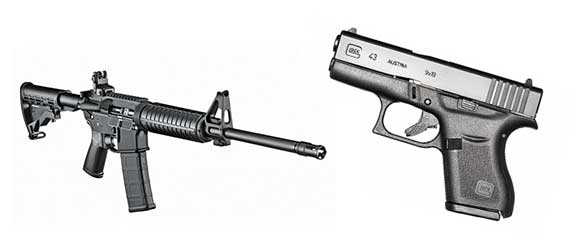 Our Firearms Module allows you to manage your firearms from any device.  Keep track of every firearm in your agency including maintenance & repairs, who it has been assigned to and where that firearm is located.  Our Armory Audit (expected Summer 2017) will allow you to conduct a complete electronic audit of your entire firearm inventory.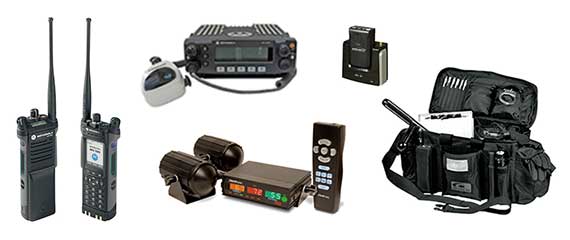 Total Equipment Management.  Our equipment module covers every piece of equipment not maintained within another of our modules.  Set reminders when maintenance is due, assign equipment to vehicles or employees and conduct audits to document the status of your assets.  Our equipment dashboard provides you with an instant visual status of every piece of your agencies equipment.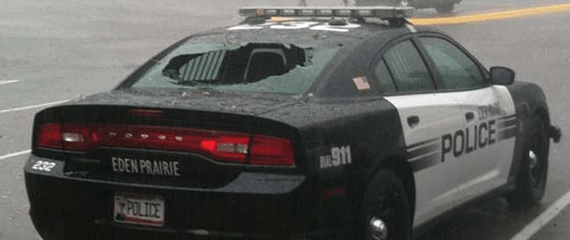 Document dents, dings, scratches, damage, with multiple photos and a description of the issue right from your cell phone, tablet, laptop or desktop.  Instantly document anything that happens to your vehicles.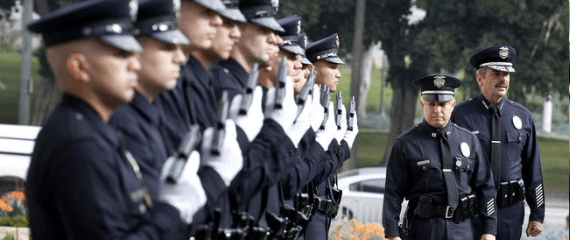 Conduct uniform inspections easily and maintain a history of every inspection ever performed right at your fingertips 24/7.  Employees can access their own history for easy review.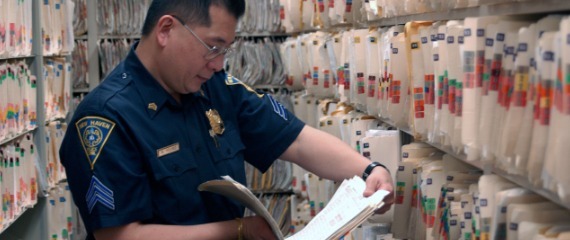 A secure, encrypted cloud-based administrative supervisors log for quickly and easily documenting employee performance and administrative issues. Employees can access their own history for easy review.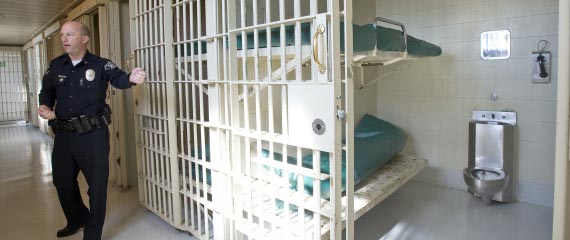 Toss away your old paper forms and start using our cloud-based system to document your required monthly lockup inspections.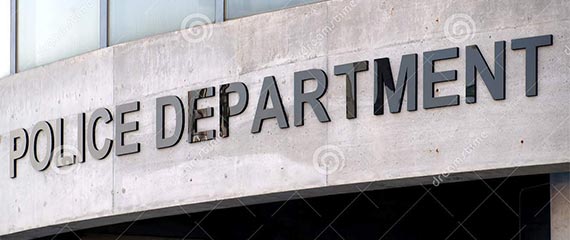 If you inspect your own facilities, you can use our cloud-based system to automate your inspections and completely eliminate paperwork.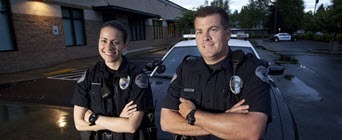 Anticipated Fall 2017:  A cloud-cased field training and documentation system for all field training methods.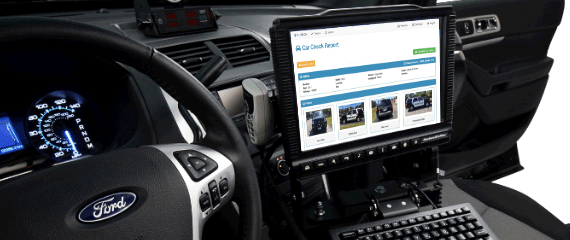 Track your laptops and where they are assigned.  Create work orders that can be electronically forwarded to someone in your agency or information technology.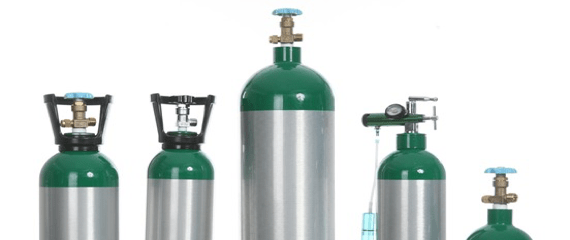 Track the pressure of all your department tanks to assure they are leak free. Automatically track when replacement or repair is needed.
See How Our Vehicle Inspection Module Works
Our hands-on knowledge and experience sets us apart from everyone else.
We have worked in pubic safety for the past 25 years and completely understand your needs.
We believe in excellence, we stand behind our work and we support everything we do 100%.
At 911 Tech Inc. we built our software from the ground up knowing that while we all do things relatively the same way to reach the same goals, we should not have to change the way we do business to fit the needs of our software, rather our software should be flexible enough to fit our needs and how we do business.
We provide Fast, Flexible, Cloud-Based and Touch Enabled software designed from the ground up, for use on any device, exclusively for Public Safety.
15% Future Budget Preparation
Our robust reporting provides you with custom charts and graphs and all the data you need to help you prepare and justify future budgets.
Our software completely eliminates paperwork which saves your employees time and saves your agency money.
25% Streamline Management Processes
We streamline day-to-day management processes so you spend less time managing software and more time managing employees.
25% Less Downtime for Employees
Our software allows your employees to complete tasks faster which gets them back in service and eliminates downtime.