911 Tech, Inc's Data Center
911 Tech, Inc. operates out of  Liquid Web's state-of-the-art data center in Lansing, Michigan. We chose this data center because it is a state-of-the-art facility centrally located in the Midwest of the United States.
Designed to accommodate clients demanding the highest quality performance, the network was built with a central focus on redundancy. The redundancy is multi-tiered with N+1 internal device elements and entirely redundant chassis. This design allows any routing device to rapidly self-heal failures without interruptions to customer connectivity. All routing and switching equipment is state-of-the-art Cisco gear.
Data center contains specialized electronic security systems including a full complement of motion detecting security cameras which monitor the entire facility. Our data centers' external walls are reinforced poured concrete and the building and grounds are patrolled regularly by an on-site security officer. In addition to an on-site security officer, the fully managed facilities have highly trained technicians on-site 24 hours a day.
The data center has achieved the rigorous SAS70 and SSAE16 compliance audits.
SSAE-16 Compliant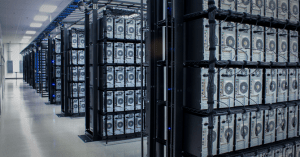 Our chosen data center successfully completed a SOC 2 attestation performed under the newly released AICPA SSAE 16 attestation standard that replaces the SAS 70 standard.  Our data center utilized the SOC 2 Trust Services Principles and Criteria for security and availability as a benchmark in developing our system description. Our data center has  addressed more than 100 individual controls criteria listed in the SOC 2 Principles and Criteria.
The Data Center
Company: Liquidweb
Location: Lansing, Michigan
Providers: Level 3 Verizon, Cogent, Comcast
The Network
Redundant Fiber Entrance Expandable to 1,840 Gigabits Per Second
Multiple Redundant Gigabit Ethernet Links to Data Center 1 and Data Center 2
Fully Redundant Cisco 6509 Sup720 and Nexus 7000 Distribution Switches
Redundant Gigabit Ethernet Links to Each Rack Switch
Cisco 4948 48-Port 10/100/1000 Rack Switches
The Power System
Expandable 13,500 kVA Utility Power Feeds
Multiple ASCO Closed Transition Bypass Isolation Transfer Switches
Multiple N+1 Generac Diesel Generators
Multiple N+1 Powerware 9395 550 kVA UPS systems
Liebert & Eaton Power Distribution Units
Multiple Service Entrance Feeds
Cooling
Multiple Liebert 20, 22, 30 and 45 Ton upflow and downflow AC Units
Stand alone HVAC systems that don't allow for large scale failure
Designed For Addition of Air-Side Economization
Security
24/7/365 Manned Facilities
CCTV Security Cameras Covering Inside, Outside and All Entrances of Data Centers
Site Entrances Controlled By Electronic Perimeter Access Card System
Sites Remotely Monitored By 3rd Party Security Company
Entrances Secured by Mantraps with Interlocking Doors
SSAE-16 & HIPAA Compliant, Safe Harbor Certified